How to Choose the Right Lipstick Finish for Any Occasion?
July 31,2023
Choosing the perfect lipstick finish can make all the difference in completing your makeup look for any occasion. From everyday elegance to special events, the right lipstick finish can enhance your overall appearance and boost your confidence. In this blog, we will guide you through the process of selecting the ideal lipstick finish for various occasions, ensuring you always make a lasting impression with your flawless pout.
1. Everyday Chic: Satin Lipstick

For everyday wear, opt for the timeless elegance of satin lipstick. Its smooth, velvety texture provides a comfortable feel on the lips, perfect for long hours of wear. Satin lipsticks offer a soft sheen that adds a touch of sophistication to your look without being overly dramatic. Whether you're heading to the office, a brunch with friends, or a casual outing, satin lipstick provides a polished and put-together appearance.
2. Youthful and Fun: Glossy Lipstick

When you want to exude youthful vibes and have some fun, reach for glossy lipstick. The high-shine, lustrous finish creates an illusion of plumper lips, making it perfect for achieving a fresh and radiant look. Glossy lipsticks come in a variety of shades, from sheer to pigmented, allowing you to adapt the intensity to the occasion. Use glossy lipstick for dates, parties, or any event where you want to feel confident and playful.
3. Making a Statement: Metallic Lipstick

For occasions that call for drama and boldness, metallic lipstick is the way to go. Its shimmering pigments and reflective finish create an eye-catching look that stands out from the crowd. Whether you're attending a glamorous event, a night out with friends, or a special celebration, metallic lipstick adds a touch of allure and uniqueness to your overall makeup. Embrace the spotlight and make a statement with metallic lipstick.
4. Classic and Timeless: Matte Lipstick

Matte lipstick is a classic choice that never goes out of style. Its velvety finish adds a touch of sophistication and a hint of drama to your makeup look. Matte lipsticks come in a wide range of colors, from neutrals to bold shades, making them suitable for various occasions. Whether you're attending a formal event, a business meeting, or a romantic dinner, matte lipstick ensures a refined and enduring elegance.
5. Flattering and Natural: Lip Stains

For a natural and effortless look, lip stains are an excellent option. Lip stains provide a subtle flush of color that enhances your lips' natural tone. Their lightweight and comfortable formula ensure a no-fuss, long-lasting wear, making them ideal for busy days or low-key events. Lip stains offer a "your lips but better" appearance, perfect for casual outings, outdoor activities, or times when you prefer a minimal makeup look.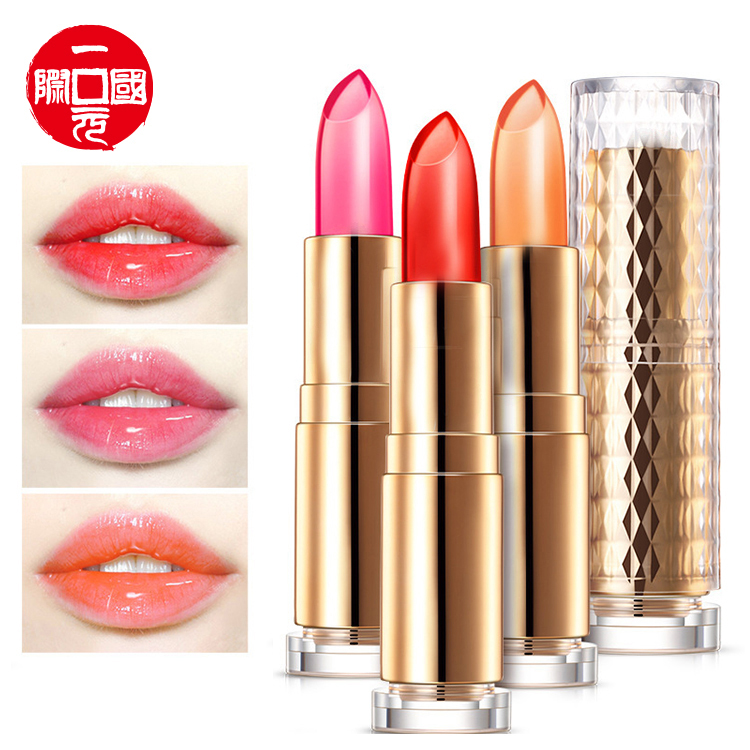 Conclusion:

Choosing the right lipstick finish is an essential aspect of completing your makeup look for any occasion. Satin lipstick exudes everyday elegance, glossy lipstick adds youthful and fun vibes, metallic lipstick creates a statement-worthy allure, matte lipstick embodies classic sophistication, and lip stains offer a flattering and natural touch. Understanding these differences empowers you to confidently select the perfect lipstick finish that complements your style and suits every event you attend.
Discover a diverse selection of lipstick finishes in our premium collection. As a dedicated supplier of high-quality cosmetics, we offer lipsticks that cater to all your makeup needs. Visit our website now and find the ideal lipstick finish to elevate your beauty game and leave a lasting impression at every occasion. Unleash your beauty potential with our exquisite products!